Trekking in Semein
Although the word Semien means "north" in Amharic, according to Richard Pankhurst the ancestral form of the word actually meant "south" in Ge'ez, because the mountains lay to the south of Aksum, which was at the time the center of Ethiopian civilization. But as over the following centuries the center of Ethiopian civilization itself moved to the south, these mountains came to be thought of as lying to the north, and the meaning of the word likewise changed.
The Semiens are remarkable as being one of the few spots in Africa where snow regularly falls.First mentioned in the Monumentum Adulitanum of the 4th century AD (which described them as "inaccessible mountains covered with snow" and where soldiers walked up to their knees in snow), the presence of snow was undeniably witnessed by the 17th century Jesuit priest Jerónimo Lobo.Although the later traveler James Bruce claims that he had never witnessed snow in the Semien Mountains, the 19th century explorer Henry Salt not only recorded that he saw snow there (on 9 April 1814), but explained the reason for Bruce's failure to see snow in these mountains – Bruce had ventured no further than the foothills into the Semiens.
Despite their ruggedness and altitude, the mountains are dotted with villages linked by tracks. Historically they were inhabited by Ethiopian Jews (the Beta Israel), who after repeated attacks by the zealous Christian Emperors in the 15th century withdrew from the province of Dembiya into the more defensible Semien mountain.
Day 1 Flight to Gondar
Early in the morning you will fly to Gondar and upon arrival you will have lunch and drive to Semein mountain national park via the small city Debark. Overnight semein lodge
Day 2 Sanka Ber
Early in the morning after breakfast, you will trek to the first sight sanka ber to enjoy one of the best views in the semein mountains National park.Overnight semein lodge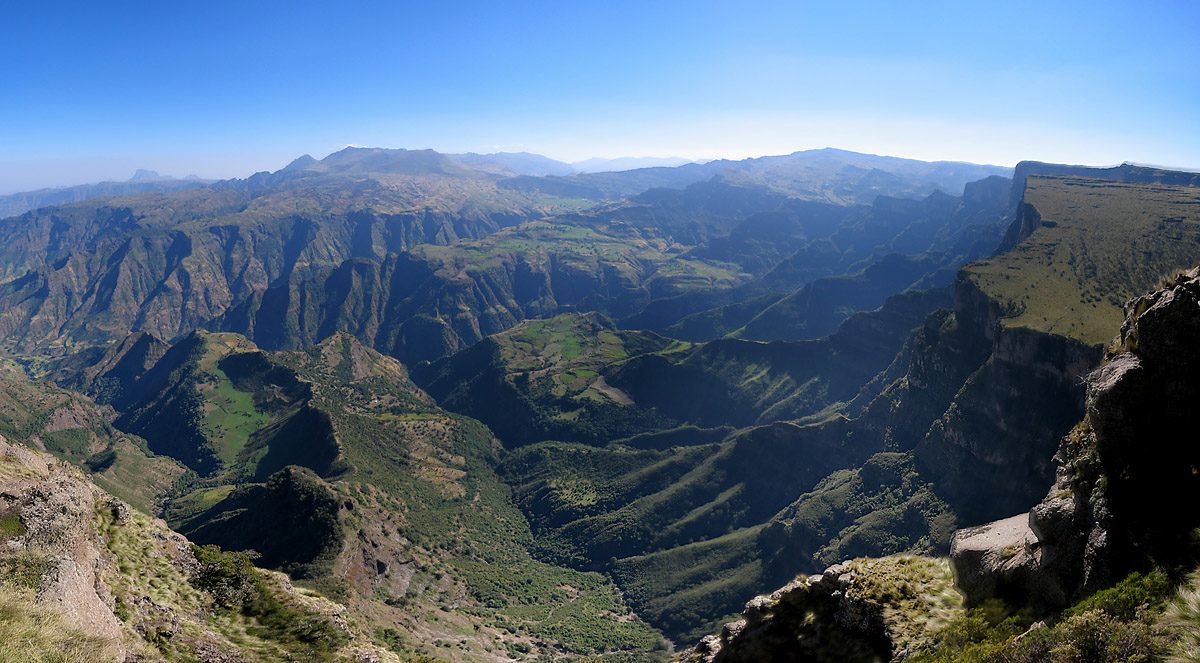 Day 3 Sanka Ber- Geetch
In the morning after breakfast, you will trek for 5 to 6 hours to Sanka ber excursions to Geetch enroot enjoying the stunning view. Overnight: Semein lodge
Day 4 Geetch- Chenek
In the morning after breakfast you will trek 7 hours from Geetch to Chenek to spot some of the endemic mammals including Walia Ibex. Overnight semein lodge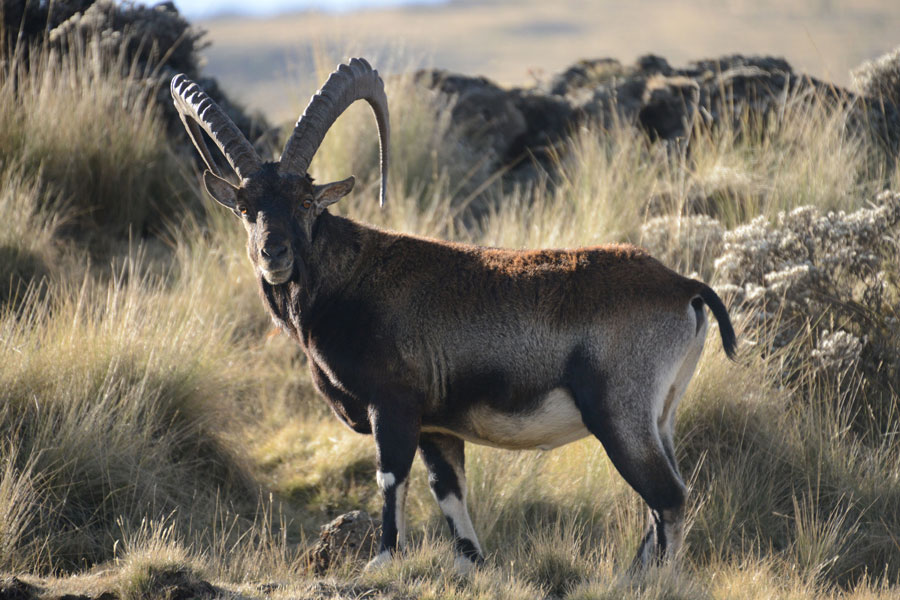 Day 5 Semein mountain national park
This day you will stay at semein lodge walking around the park. Over night semein lodge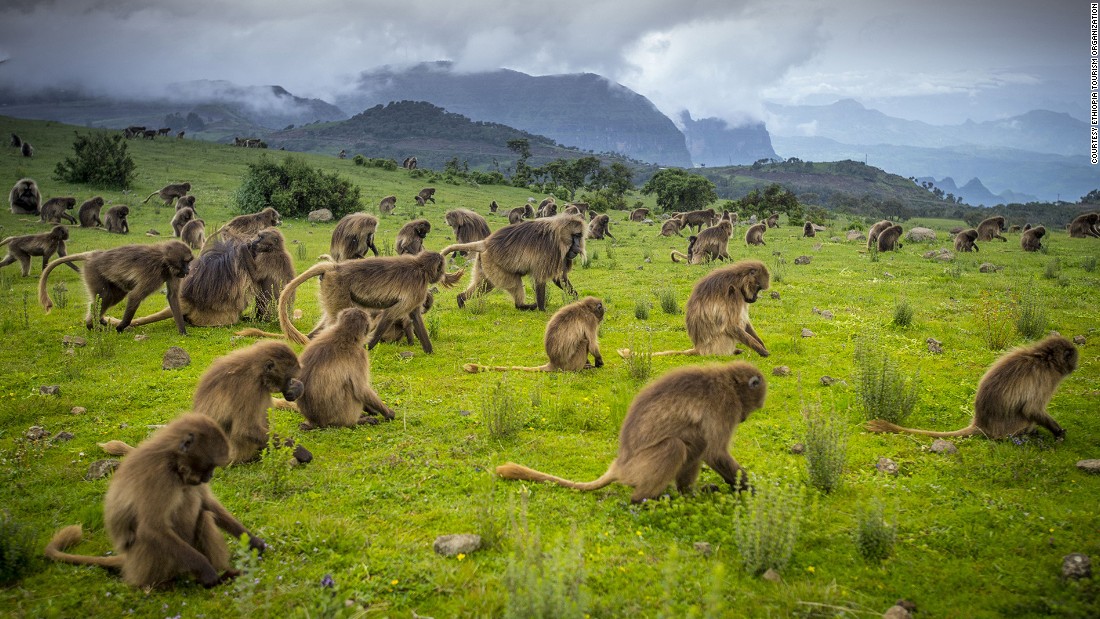 Day 6 Semein Mountain to Gonder
Early in the morning after breakfast, you will drive back to Gondar, to catch your plane to Addis Ababa. End of the tour
Tour name: Trekking in Semein Destination: Gondar, Sanaka ber, Geetch, Chenek Duration: 5 nights/ 6 nights Mode of transportation: Flight/Surface NB: Based on your time, interest and budget the above program can be adjusted.